Cat Cora's Cooking As Fast As I Can is a no-holds-barred memoir on Southern life, Greek heritage, same sex marriage, and the meals that have shaped her memories. Below she shares inspiring books that have shaped her life as well.
The Art of Eating by MKF Fisher
MKF Fisher describes love, life, and food so artfully that you cannot help but feel happy when reading it.
Man's Search for Meaning by Victor E. Frankl
Victor Frankl reveals the power of human resilience. The ultimate message is hopeful and inspiring: we are all stronger than we possibly know.
A Moveable Feast by Ernest Hemingway
A Moveable Feast lets you get lost in the romance and beauty of a bygone era so different from our world today.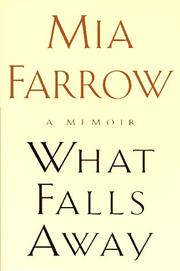 What Falls Away by Mia Farrow
Mia is the epitome of spiritual courage. This book taught me to never lose my sense of purpose, even in the hardest of times.
The Woman Warrior by Maxine Hong Kingston
Maxine Hong Kingston draws on the folklore and stories her mother told her as a child to carve out her own identity in an often confusing world.